Our Team
Below is the eVision Media team here to help you.
Susan Friesen, President

Founder and President Susan Friesen brings a unique advantage to eVision Media clients by having earned a Bachelor in Business Administration degree with a concentration in Computer Information Systems through the Thompson River's University.
Her eleven years of experience in the Web Development industry has gained her much insight and knowledge in how to create an effectively designed and search engine friendly website. She is a graduate of the Vancouver Film School Multi-Media program and also earned several certificates in technology through the University of Victoria and Athabasca University.
She won the 2003-2004 Governor General's Bronze Academic Award for achieving the highest academic standing in a diploma-level post secondary program.
Susan is a past webmaster for the collectively-owned Hollinger websites such as The Vancouver Sun, The Province, Vancouver Today and others (they are all now under the canada.com umbrella). She currently works with Tourism BC on the North American www.hellobc.com website, as well as the UK and Australian sister sites.

Susan is a member of the Women Designer's Group, a member-based community of women entrepreneurs in web design and development.
Get to know more about Susan here and
Read this interview with Susan and eVision Media here.
Daniel Simmons, SEO / SEM Specialist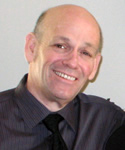 Daniel is the SEO Certified Specialist for eVision Media. He has extensive experience in all aspects of website optimization, eMarketing, web analytics, SEM, social media, article marketing and pay per click advertising. He has over 5 years experience with an excellent portfolio and provides manual, world-class services for many service and product-based websites. Daniel also has the rare privilege of having a Google support staff at his disposal for all AdWords accounts.

Daniel has earned a Bachelors degree from San Diego State University in Criminal Justice and Public Administration and well as Associate degrees from The University of Phoenix in Accounting and Grossmont College in Criminal Law.

Kelsie Lengert, Graphic Designer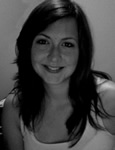 Kelsie is an energetic Graphic designer & Illustrator that graduated with a diploma from the IDEA program at Capilano U. Proficient in Indesign, Photoshop, and Illustrator she loves taking on new challenges. When she's not designing she can be found in front of her easel painting with oils, in the kitchen experimenting with new flavours or on the North Shore mountain biking downhill.
Dana Alberts, Programmer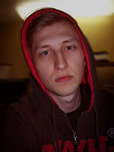 Dana is a graduate from the UFV BCIS program majoring in Software and Security and minoring in Criminology. He has been a programmer since 2006 and continues to learn new languages and techniques all the time. There aren't very many programming problems Dana can't solve as he is competent in many languages including PHP, MySQL and many others.
Christina Adkins, Graphic Designer
Having achieved a Graphic Design Diploma with High Honours, Christina went on to complete her graphic design training at the Design Studio London UK. In 2006, Christina emigrated from England to Canada and has a passion for Design and the Arts and enjoys creating abstract Cityscapes. In her spare time, you will find she also has a love for singing, songwriting and recording.
Matthew Blom, Copywriter / eMarketing

Interested in Marketing since high school, Matthew was not one to take the established path. His own journey found him earning a BA in Psychology from SFU and a Certificate of Marketing and Sales from UFV: for more breadth in his education, and to better understand the "Psychology of Selling." Matthew is a self-described "rabid" movie fan knowing too much about characters you'll never meet, and places that don't exist. In his other free time he enjoys socializing with friends, writing for fun, and the occasional overly-competitive game of street hockey.
Mariah Lander, Graphic Designer

Mariah was born and raised in the foothills of the Sierra Nevada Mountains in Northern California, where she moved to the San Francisco Bay Area to obtain her Bachelor of Fine Arts in drawing and design from Dominican University of California. With over fifteen years experience in the textile, fine art and print industries, she is now settled in lush Sonoma County focusing on her work as a designer, mother, and gardener.
We also have some talented individuals that we consider part of our team and work on an "as needed" basis. This allows us to ensure we can fulfil any request asked of us by our clients. Many thanks to the following people who are ready to help when needed:
Tim Packer, Graphic Designer
JiYoung Kim, Graphic Designer
Lucy Zhang, Programmer
Warren Brown, Programmer
Andy Gilson, Programmer
---