Business Building Systems and Tools
Below are recommended Business Building resources, e-courses and tools to help you grow your business.
Online Magazine Creation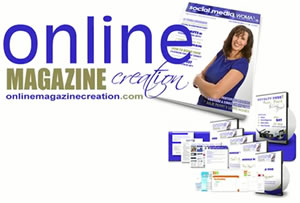 "Flip Page Marketing" that will market your product, service, events, books and brand online.

Why does Flipping Page Marketing Work?

Because:
It is easy
It is cost effective
It markets your business 24/7
It engages and connects with your market
It is in the same format that people offline already like to receive their information
It allows you to give calls to action and sell when the target audience is hot to spend their money
And it is how people like to access their information - digitally and on demand
Some more page flipping ideas:
Page flip book launches - show the best chapter and leave them hanging for the next chapter
Page flip ebooks
Page flip sales pages
Page flip brochures
Page flip catalogs
Page flip magazines
Events flyer - imagine having a flyer online that had a video of each of the speakers and then the button where they can book their seat directly within the pages of the event brochure!
Click here for more info
PS: If you love the idea of having a Flip Page online brochure but are looking for someone to create it for you, contact us for the help you need!
Authentic List Building Coaching Program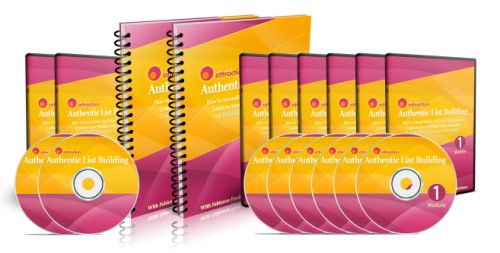 With Fabienne Fredrickson
Learn how to immediately add more high quality leads to your pipeline using authentic list building techniques that work... all within a matter of weeks...
In this 6 module, "immediate access" digital download program, you will learn how to get MORE visitors to your website that are interested and WILLING to buy and the MOST EFFECTIVE ways to PULL in visitors to join your list plus many other topics are covered like Social Media, Pay Per click advertising, Offline strategies and more.
Product Launch System
How to launch a product/service by Ali Brown
If you've got the big idea that your target market wants or needs, this product launch system will guide you step-by-step on how to run a successful launch that can generate additional income for your business.

Ali is a proven master at this and what is better than learning from the master on how to promote your new product or service! If you sign up to receive the free audio, you will right away receive great hints and tips on the steps to take to get your new idea off and running to an excellent start.
Sign up to receive the free audio presentation here
Client Attraction Home Study System

Need clients? This system from Fabienne Fredrickson will show you EXACTLY what to start doing--and stop doing--in your marketing to attract ALL the clients you want, no matter how long you've been in business.

The Ultimate Shortcut, 'Step-By-Step' System That Removes All The Guesswork, Waste And Frustration Out Of Consistently Attracting All The Ideal, High-Paying Clients You Need, Once And For All.

I have taken Fabienne's Client attraction Bootcamp 10-week course and loved learning more about defining the perfect client, getting systemized and organized and many other business building and marketing ideas.

The "Home Study System" is Fabienne's full-on home study course comes highly recommended if you are struggling getting your business to the next level, wanting to define and learn how to attract your perfect clients, or wanting excellent tools and guidance on how to make the gain higher profits out of your business.

Find out more info here
Speak-To-Sell Bootcamp
With Lisa Sasavich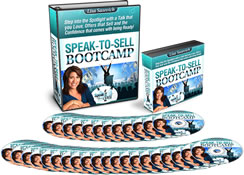 Imagine -- In Just a Few Weeks, You'll Be Ready to Step Into the Spotlight With Your Signature Talk IN HAND and Perfectly Designed for You to Give, Give, Give and STILL Receive!

***And you don't even have to travel!***

Lisa will take you by the hand and PERSONALLY walk you through creating a Signature Talk that effortlessly sells your core products and services without you feeling "salesy."

This is the ONLY training available that walks heart-centered entrepreneurs and agents of change through EXACTLY how to craft your Signature Talk that sells! You'll have everything you need to take advantage of the most powerful marketing tool around -- Speaking!

Click here to access Lisa's Speak-To-Sell Virtual Bootcamp
Solid Steps to Success Kit

by Ali Brown.
For entrepreneurs who have been in business for 3 years or less, this kit is especially designed just for you!
if you're among the many entrepreneurs who are tired of running in circles, without focus or clear goals (and without the income!), then I'd like to invite you to step off the hamster wheel once and for all.
In this instant access downloadable program, Ali will walk you through her 3-pronged approach to helping you bring in profits and get your business on solid ground, so you can start making money right away and planning for FAST growth. You will also recieve her "Rock Your Profits" telecourse, her easy Business Plan Workshop course, and her "7 Mindset Secrets for Entrepreneur Success" audio!
To gain instant access to your Solid Steps to Success Kit, just click here.
The Invisible Close™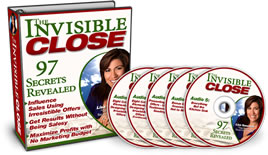 Boost Sales Without Being Salesy. Structure and Present IRRESISTIBLE OFFERS that inspire people to "Buy Now". Instantly Make Thousands of Additional Dollars Each and Every Month Without Working Any Harder!

With this system from Lisa Sasavich, your products and services will sell like crazy and you won't need to spend a bunch of additional TIME, MONEY and ENERGY to make that happen.

If you're looking for some quick and easy ways to boost your sales, energize your life and earn double, triple or quadruple your current income, I encourage you to take a strong look at "The Invisible Close™."

Find out more info here
How to Charge What You're Worth and Get It!
10 Simple Steps to Confidently Increase Your Fees Starting Today!
Why settle for less when you KNOW you're worth MORE?
Do you dread hearing, "So what do you charge?"
Are you hungry to (finally!) raise your fees but don't because you...?
Are anxious about the reaction you'll get from current clients (and don't want to risk offending them)
Keep comparing your fees to everyone else's (worrying that if you charge more no one will hire you)
Discount your fee, believing that taking less is better than not getting a new client (besides, it's hard not to discount your fee when you really like someone and want to help them)
Feel embarrassed or uncomfortable talking about what you charge (truth is, you'd work for free if you could afford to!)
Keep telling yourself you need to wait until you get more experience first (even though your clients rave about you!)
Don't have boatloads of clients right now so you think maybe it's best to wait (letting that voice of self-doubt creep in and take control)
You don't hesitate to confidently steer a client in the right direction, give them your best, and see their lives or businesses change because of how much you help them.
Click here to find the answer you've been looking for.
The Joyful Business Guide™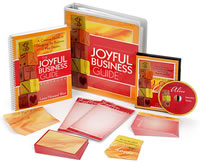 It's time to reach (and exceed) your biggest financial and lifestyle goals on your own terms. Laura puts her personal Heart and Soul Guarantee behind the Joyful Business Guide™ system - that's how sure she is that it will work for you.
Using a Repeatable System That You Enjoy Is the Key - No More Guilty Thoughts Like "Have I Done Enough?" "Am I Working Hard Enough?" or "Why Am I Not Earning Enough!"

Identify Your Ideal Clients, Choose Marketing Tasks Suited to You, Pinpoint the Best Joint Venture Partners - all in the Most Highly-Leveraged Joyful Way Possible
David Neagle's Golden Touch Audio Course
We've entered into a new season of business ... a new season that absolutely REQUIRES a profound understanding of the very real, fundamental, unwavering principles behind the creation of all wealth, at all times.
And for the entrepreneurs among us, let me tell you something:
Don't let anyone tell you that you're not "cut out" to be an entrepreneur because you're thinking these thoughts, or because you're unsure of what to do next.
You haven't run a business in an economy like this before ~ nor has anyone else you know ~ and your market's buying behaviors have changed drastically!
But there are entrepreneurs that have learned to adapt quickly, and that continue to make record sales even during these tough times.
Would you like to know how?!?
Click Here to find out from David Neagle
Six Figure Author Secrets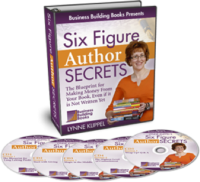 "Someday I'm going to write that book."
The world is anxiously awaiting that powerful book you or someone you know has hidden away deep inside where no one can benefit from it.
And if the angst of a creative itch not scratched isn't enough, did you know that as a conscious entrepreneur, publishing a real, live, hold-it-in 杫our-hands book (an e-book just doesn't have the clout) is the single most impactful marketing tool that you can create and it will keep the leads coming for years to come?
Lynne Klippel offers the blueprint for making money from your book, even if it is not written yet: Learn it Here.
Click here to find more information on getting started to writing your book
Coaching Business Secrets (CBS): Strategies for Designing, Selling and Running Profitable High-End Coaching Programs.
by Ali Brown
Discover how you can add an extra $50,000 to $1 MILLION a year to your revenues (no kidding) by learning these insider strategies - whether you're already a coach/consultant or are ready to be one.
This program covers ABSOLUTELY EVERYTHING Ali has to share regarding creating, promoting, and "working" coaching programs that give you HUGE leverage in your business and what you can charge.
In Coaching Business Secrets, not only does she share the specific strategies she recommends, but she also gives you every email and web page she used for her launches, launch calendars that walk you through every step of sales, exactly what she SAYS on stage when making a live coaching offer, flowcharts she uses to run her programs, checklists her team uses before every coaching call, and more. It's truly the BUSINESS of advanced coaching, A-Z.
Click here to get all the details
6-Figure Workshop Secrets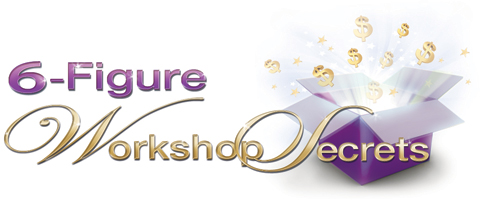 by Kendall Summerhawk
In this instant-access digital program, learn everything you need to fill your live workshop, sell more of your products and services from the stage and generate your first - or your next - $10,000 - $100,000 Big Payday ...

All So You Can Move Your Business Forward Faster than Before and Without Sacrificing Your Energy or Your Feminine Magic.
Join Million Dollar Marketing Coach Kendall SummerHawk for this content-packed home study course where you'll learn the secrets to Kendall's live event successes -- strategies that will work for you, too --whether you run your business from your dining room table or are a seasoned woman entrepreneur.
* You don't have to be a professional speaker or have a big list to benefit * from this course because it includes the BEST of Kendall's teachings on how to easily make money from any type of live event. Plus, course materials includes checklists, templates, scripts and more!
Reserve your spot here today and save.
Simply Irresistible - How to Sell More from the Stage
Ali Brown & Lisa Sasevich share their secrets in this product that teaches to sell authentically.
Do you enjoy speaking, but you'd love to sell much more of your products and services from the stage? Unfortunately, many people are teaching hard-sell methods that often backfire, and that "old boy" way of selling is fast on the way out.
Well, it's time to learn from two ladies who combined have sold millions of dollars of their offerings from speaking engagements both large and small.
Discover how Ali Brown and Lisa Sasevich routinely make big bucks from the stage in their own joyous way -- without bullying their audiences. This new, authentic way of selling from the platform is making waves and resulting in greater incomes for their speaking students who apply their methods.
Click here to learn how to sell from the stage and use these same principles for on-line copy too!
---